At Al Hana Modern Medical Center, our experienced dental professionals specialize in providing comprehensive root canal treatment to alleviate tooth pain and save severely damaged teeth. We understand that toothaches can be excruciating and affect your overall quality of life. Root canal treatment is a highly effective procedure that addresses the root cause of the pain by removing infected or damaged dental pulp and restoring the tooth to its optimal health. With our expertise in endodontics, advanced techniques, and state-of-the-art technology, we strive to provide a comfortable and successful root canal experience for our patients.
During a root canal therapy, our skilled dentists employ a meticulous approach to ensure thorough cleaning and disinfection of the root canal space. We utilize modern rotary endodontic instruments and digital imaging to accurately diagnose the condition and determine the extent of the treatment required. Our personalized care ensures that you are well-informed and comfortable throughout the process. By saving your natural tooth through root canal treatment, we help preserve your smile's integrity and eliminate the need for extraction. After the procedure, we provide comprehensive follow-up care and offer options for tooth restoration, such as dental crowns or fillings, to restore the tooth's strength, function, and aesthetics. Say goodbye to tooth pain and restore your oral health with our expert root canal treatment at Al Hana Modern Medical Center. Schedule an appointment today and let us help you regain a pain-free smile.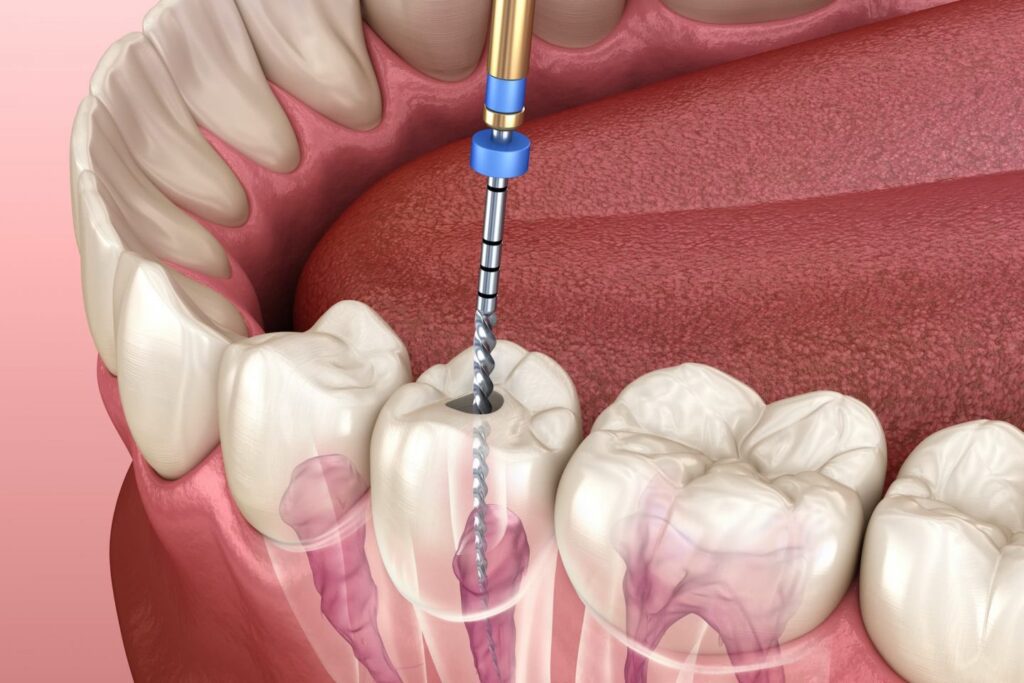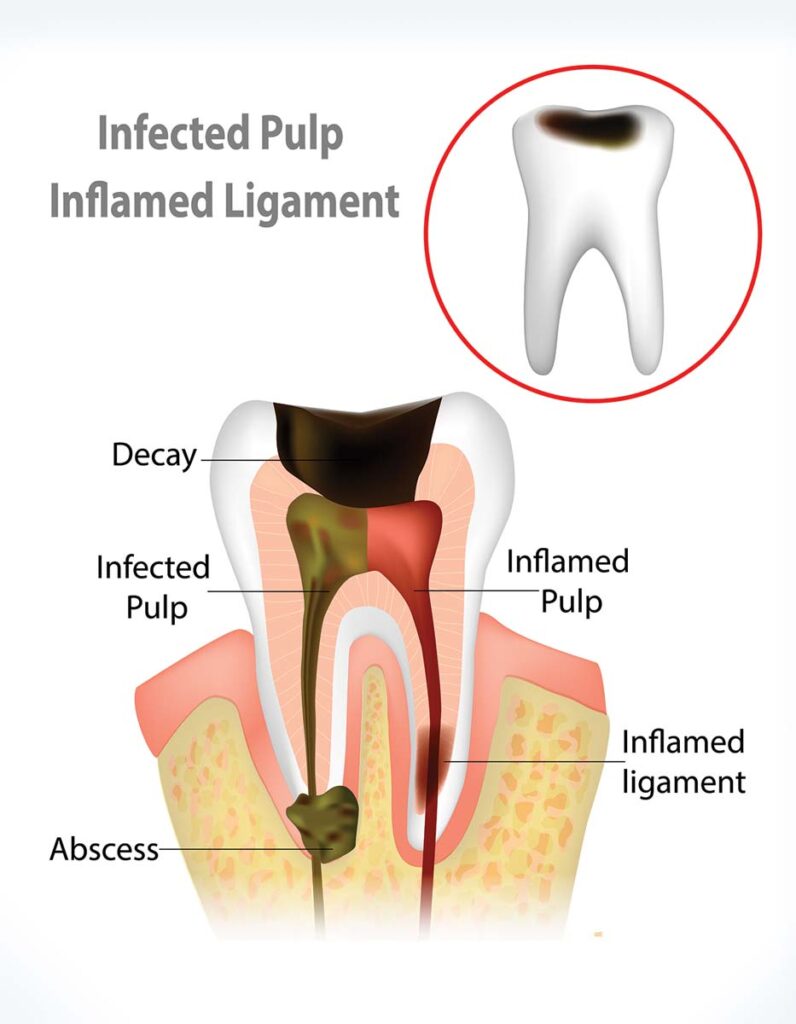 Tooth pain can significantly impact your daily life. Root canal treatment is a specialized procedure designed to alleviate tooth pain, save severely damaged or infected teeth, and restore your oral health. Our experienced dentists employ advanced techniques and state-of-the-art technology to ensure a comfortable and successful root canal procedure. With our commitment to providing exceptional care, we strive to relieve your pain, preserve your natural smile, and help you regain optimal oral health.
Why Choose Our Root Canal Treatment Services?
Expert Dental Professionals: Our dentists have extensive experience in performing root canal treatments. They are skilled in diagnosing and treating various dental conditions that require root canal therapy. With their expertise and precision, you can trust us to deliver high-quality care throughout the entire root canal treatment process.
Advanced Techniques and Technology: We stay at the forefront of dental advancements, utilizing the latest techniques and technology to enhance the success and comfort of root canal treatments. Our dental practice is equipped with modern dental equipment, such as digital imaging and rotary endodontic instruments, which allow for more accurate diagnosis and efficient treatment.
Personalized Care: We understand that each patient's dental needs are unique. Our dental team will carefully evaluate your condition, explain the root canal process, and develop a personalized treatment plan tailored to your specific situation. We prioritize your comfort and ensure that all your questions and concerns are addressed throughout the treatment journey.
Pain Relief and Tooth Preservation: Root canal therapy is highly effective in alleviating severe tooth pain caused by infected or damaged dental pulp. By removing the infected pulp, cleaning and disinfecting the root canal, and sealing it with a filling material, we can save your natural tooth and relieve your discomfort. This approach helps preserve your smile's integrity and eliminates the need for tooth extraction.
Comprehensive Dental Services: Our dental practice offers a wide range of services to address all your dental needs. In addition to root canal treatment, we provide preventive care, restorative dentistry, cosmetic procedures, and more. This comprehensive approach allows us to provide complete dental care and ensure your long-term oral health.